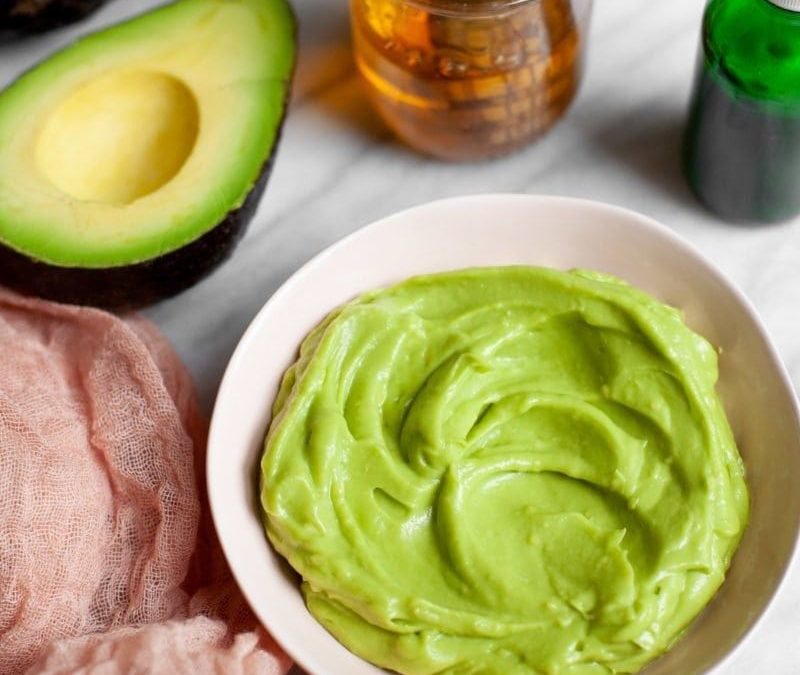 Avocado recipe for hair
Manel, 6 months ago
0
2 min

read
39
Avocado and honey
Avocados are a rich source of many vitamins, such as vitamin A, vitamin E, vitamin K, vitamin C, and vitamin B6, as well as a source of protein, fiber, and folic acid, which are all nutrients for hair, as avocados are useful for treating hair loss and dry hair. And the ends of split hair, and it helps to get soft and shiny hair, and it can be used by mixing it with honey and olive oil, as they are useful materials to maintain hair moisture, through the following:
Mash a ripe avocado, peeled and seeded.
Mix avocado with two tablespoons of olive oil, two tablespoons of honey, and a few drops of lavender oil.
Moisturizing the hair with water, then applying the mixture to the hair, focusing on the ends of the hair, and massaging it a little.
Lift the hair up, cover it with a shower cap, and leave it on for 40-45 minutes.
Wash the hair several times to remove the mask from the hair.
Avocado can be mixed with jojoba oil, through the following:
Mix an avocado, a tablespoon of jojoba oil, and a tablespoon of yogurt to create a consistent mixture.
Apply the mixture to damp hair, and cover it with plastic wrap.
Leave the mixture on the hair for an hour.
Wash hair with shampoo.
Avocado and olive oil
An avocado and olive oil mask can be made to treat dry hair, by the following:
Mash avocado to form a paste.
Mix avocado puree with a quarter cup of oats, and an eighth to a quarter cup of olive oil, then add a cup of milk.
Put the mixture on the hair, and leave it for half an hour.
Rinse.
Manel
An avid Beauty Lover and a passionate writer. she enjoys reading, among other things, and is seeking new experiences within the realm of the beauty industry.
Related posts