DIY Facial Mist for luminous fresh skin and the benefits of its ingredients
Do you want to look younger and fresher? Then you need to start using facial mist!
There are several reasons why you should start using facial mist. First of all, it helps keep your face moisturized throughout the day. Secondly, it also helps prevent wrinkles and fine lines, and remove dead skin cells too. Lastly, it keeps your dry skin looking radiant and glowing as aloe vera gel's benefits can be used in many ways.
In this blog post, I will show you how to create your own DIY facial mist at home to make your skin glow. This will allow you to get the same benefits without spending money on expensive commercial products.
This DIY facial mist is a simple way to get glowing fresh skin and brighten up your complexion. It's also packed full of natural ingredients that are proven to fight wrinkles, dark spots, and blemishes. You can use this DIY facial mist as often as needed. You can spray it onto your face before going out in the morning or evening. Or, you can use it anytime during the day when you feel like your skin needs some extra moisture.
So What's the right way to use facial mist? And How To Make A DIY Facial Mist Recipe?
1. Essential Oils Recipe :
The DIY facial mist recipe below uses only 3 ingredients: water, coconut oil, and lavender essential oil.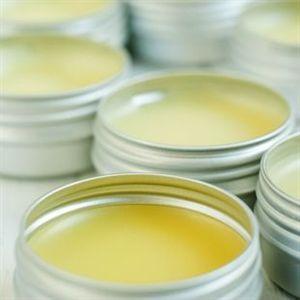 – Coconut Oil or Vitamin E Oil: Coconut oil contains lauric acid which has powerful anti-bacterial properties. It also contains vitamin E which protects against free radicals. These two compounds help protect your skin from harmful UV rays and promote skin health.
– Lavender Essential Oil: Lavender essential oil is known to have calming effects. It may be used in aromatherapy to promote relaxation and sleep. In addition, it has been shown to reduce inflammation and relieve stress.
– Water: Water is an important ingredient because it hydrates your skin. It also helps remove impurities from your pores.
Ingredients :
1 cup of warm water
2 teaspoons of coconut oil
3 drops of lavender essential oil
Instructions :
Mix together the water, coconut oil, lavender essential oil until well combined. Store the mixture in a glass jar with a lid. Use as much as you would like.
You can apply this DIY facial mist directly onto your face after cleansing. Spray it evenly across your entire face. Let it sit for about 5 minutes. Afterward, gently pat your face dry with a clean towel. this makes your skin soft and smooth.
If you prefer, you can also mix this DIY facial mist with other homemade beauty recipes such as body scrubs, lip balms, hair masks, etc.
 2. Aloe Vera Gel Recipe :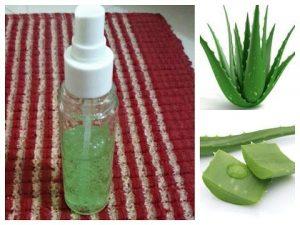 Ingredients :
Aloe Vera Gel
Coconut Oil
Rosehip Seed Oil
Vitamin E oil
Directions:
 Measure out the required amount of coconut oil into a bowl or container that has a lid.
Add the rosehip seed oil and stir well.
Next, add the aloe vera gel and stir again until mixed thoroughly.
Add the vitamin e oil and stir one last time.
Pour the mixture into an airtight jar or bottle.
Label the contents clearly and store them in a cool dark place.
Use daily after cleansing and toning.
Benefits:
Aloe Vera – It contains anti-inflammatory properties and can help heal wounds and burns.
Coconut Oil – Rich in lauric acid which works as a natural antibiotic and fights bacteria.
Rosehip Seed Oil – A rich source of antioxidants and vitamins including Vitamins C & E.
Vitamin E Oil – Helps protect against sun damage and premature aging.
See also
When To Use DIY Facial Mist  For Glowing, Hydrated Skin?
Face mists can be used any time of the day. However, they work best if you use them right after washing your face. They're great for removing makeup and dirt. But, they won't replace your daily cleanser.
However, face mists are ideal for adding moisture to your skin. If you don't wash your face every day, then you'll notice that your skin starts to dry out quickly. Using a face mist will give your skin a little boost of hydration. It's so useful for a dry skin type.
It's also helpful to use a face mist when you want to look refreshed and glowy. When you wake up in the morning, you might not feel like taking the time to shower. Instead, you could just spritz yourself with a face mist. It will instantly refresh your skin and make you feel more awake.
Using a face mist before leaving the house is another good idea. It will keep your skin looking fresh and radiant all day long. This is especially useful if you're heading out on a hot summer day.
Using a face mist at night is also beneficial. It will help prevent breakouts and keep your skin moisturized overnight. Plus, using a face mist will help you fall asleep faster.
What Are The Benefits Of Using A DIY Face Misting Recipe?
There are many benefits associated with using a DIY face mist. Here are some of them:
Moisturizes your skin
Reduces redness
Keeps your skin feeling fresh throughout the day
Makes you feel relaxed
Helps you relax
remove dead skin cells
Improves blood circulation
Increases oxygen flow to your skin
Promotes cell regeneration
Prevents acne
Softens fine lines and wrinkles
Removes makeup
 Soothes irritation
Leaves skin feeling soft and silky
Gives off a pleasant scent
How long will my homemade facial mist last?
A homemade facial mist should last between 6 months and 1 year. You may need to re-apply it periodically.
Can facial mist replace moisturizer?
No, a face mist cannot replace your moisturizer. It's meant to add moisture to your skin. It's not an alternative to your regular moisturizing routine.
Is there anything else I should know about using a face mist?
Make sure to store your face mist in a cool place. Store it in a dark area away from direct sunlight. Avoid storing it near perfume or cosmetics. Also, avoid exposing it to extreme temperatures.
Do not spray your face mist directly into your eyes. Doing so can cause eye irritations.
Do not use a face mist if you have sensitive skin. Some people have allergies to certain ingredients found in face mists.
Avoid spraying your face mist directly onto your pillowcase. It can stain the fabric.
If you're pregnant or nursing, check with your doctor first before applying a face mist. It could affect the development of your baby.