How to Apply 5 Different Types of Eyeliner?
How to apply eyeliner? Is it really that complicated?
You've probably heard about the benefits of using eyeliner before, but did you ever wonder how to properly apply it? Whether you want to draw attention to your eyes or simply enhance their natural beauty, eyeliner is a great way to achieve both goals.
There are five types of eyeliners out there, each designed to suit a specific purpose. If you're looking for something simple, try liquid liner. For a bold look, opt for a gel liner. If you prefer a smoky eye, go for pencil eyeliner. And if you want to create a cat eye, choose cream eyeliner. Finally, if you want to add some sparkle, try glitter eyeliner. Let's take a closer look at these different types of eyeliner and see which one works best for you!
There are many different types of eyeliners out there, each designed to do something specific. Some eyeliners are meant to make eyeshadow pop, while others are designed to add definition to the eye contour. Let's take a closer look at five popular eyeliners and how you can use them to achieve different looks.
1-  Pencil Liner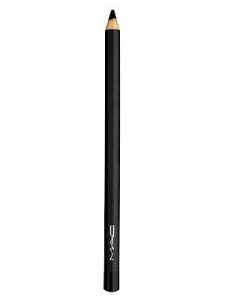 A pencil liner is probably one of the most versatile tools in your makeup kit. You can apply it along the lash line, under the brow, above the crease, or even blend it into the skin. In addition to being great for drawing attention to your eyes, a pencil liner helps define the shape of your eyes and gives you a clean base for shadow application.
If you want to draw attention to your eyes without looking too harsh, try applying a thin layer of black pencil liner just beneath your lower lashes. This technique creates a soft smoky effect that draws attention away from the harshness of your upper lids. To keep your eyes looking bright and awake, apply a light coat of mascara over your pencil liner.
2- Gel Liner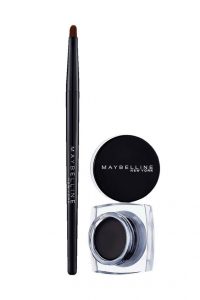 Gel liners come in several colors, including brown, black, gray, white, and silver. They're usually thicker than pencil liners, making them easier to work with and giving you more control over where you place them. Gel liners tend to be best applied around the outer corners of the eyes. Use gel liners to help create a cat eye shape or a winged eyeliner style. For a bolder look, pair a dark color gel liner with a lighter shade underneath.
3- Liquid Liner
Liquid liners are ideal for those days when you don't feel like wearing heavy makeup. These lightweight formulas allow you to go from day to night with ease. Most liquid liners come in a variety of shades, ranging from pale pink to deep burgundy. When choosing a color, think about what type of mood you'd like to convey.
A bright orange liquid liner might be fun during the summer months, but a darker purple could be appropriate for fall. Try pairing a liquid liner with a matte powder bronzer to give your face some extra dimension.
How Many Types of Eyeliner Are There?
Liquid eyeliner is the most common type of eyeliner used today. It is easy to apply and it lasts longer than pencil eyeliners. However, liquid liners are usually too thick to use on the inner corner of the eye. They tend to smudge easily.
Cream liner is a thicker version that works well on both the upper and lower lash lines. It is often used for dramatic looks. If you want a natural look, use cream liner sparingly. You don't want it to cover up your eyes completely.
Gel liner is a mixture of alcohol and water. This type of eyeliner is very thin and light. It doesn't dry quickly like a regular gel eyeliner. You'll find it in a variety of shades.
Kohl liner is a black pigment found in powder form. It gives a nice definition to the lashes. Kohl liner is best applied with a brush.
Pencil eyeliner is available in a wide range of colors. It is great for creating a soft smokey eye. Apply it along the bottom lash line and blend into the crease.
Eyeliner Brush: How to Choose an Eyeliner Brush
There are many different types of brushes designed specifically for applying eyeliner. The first step in choosing the right brush is determining which type of eyeliner you prefer. Here's how to choose the perfect eyeliner brush for your needs:
Pencil-shaped eyeliner brushes are ideal for applying a precise line of eyeliner. They're also good for blending out any mistakes you make while lining your eyes.
Round-tip eyeliner brushes have long bristles that are curved at the end. They're great for creating a softer, more blended look.
Flat-top eyeliner brushes have short, flat bristles. They're ideal for creating sharp lines.
Angled eyeliner brushes are shaped like triangles. They can be used to draw a straight line or curve.
Angle-tip eyeliner brushes are similar to angled eyeliner pens. They're made of plastic and are meant to be used as a replacement for traditional eyeliner pencils.
Eyeliner Pencils: What Type Should I Buy?
If you've never tried using eyeliner before, then you may not know exactly what kind of eyeliner you need. That's why it's important to start by learning the basics. Once you understand the basic steps involved in applying eyeliner, you'll be able to decide whether you'd rather buy a pen or a pencil.
Pencil eyeliners are easier to control than liquid liners. They're also less likely to smear. However, they won't last nearly as long as liquid liners.
Liquid liners are ideal if you want a bolder look. They can create a crisp line without smudging. However, they won't stay put as well as pencil eyeliners.
Gel liners are great for creating a subtle, smooth line. They work well for beginners because they are so easy to apply.
Cream liners are great for adding color to your eyes. They come in a wide range of hues.
Kohls is great for drawing fine lines around the eyes. They're also useful for filling in gaps between your eyebrows.
Eyeliner Brushes: Which One Is Right For Me?
Once you learn the basics of applying eyeliner, you should be ready to pick the right brush for your needs. There are several factors to consider when choosing an eyeliner brush. First, determine what type of eyeliner you plan on using. Then, think about where you plan to use the brush. Finally, consider the size of the brush. Here's how to select the perfect eyeliner brush:
Choose a pencil-shaped eyeliner brush if you plan on applying a precise line of the liner. These brushes are best for creating a clean, defined line.
If you want to create a softer, more blended effect, choose a round-tip eyeliner brush. Round-tip brushes are great for creating a softer look.
Flat-top brushes are ideal for creating sharper lines. Choose one with shorter bristles.
Angled brushes are great for drawing curves. Choose one with longer bristles.
An angle-tip brush is similar to an angled eyeliner pen. It's designed to replace a standard eyeliner pencil. Use this brush to draw a straight line instead of a curve.
When shopping for eyeliner brushes, keep these tips in mind:
Look for a brand name that has been proven effective over time.
Avoid cheap brands. You don't want to spend money on a product that doesn't perform well.
Avoid buying multiple types of eyeliner brushes at once. Instead, purchase them individually. This way, you can try out different brushes until you find the ones that suit you best.
Conclusion
Whether you're new to makeup or have years of experience under your belt, there's no question that eyeliner is one of the most versatile tools in your beauty arsenal. The key to mastering the art of eyeliner is practice. Keep practicing, and soon you'll be able to make any eye shape pop!