Skincare Routine Order 101: Your Official Guide To Applying Products
Skincare Routine Order 101: Your Official Guide To Applying Products – You've probably heard the term skincare before, but did you know exactly what it means? In short, skincare refers to skin care products that target specific problems or concerns. For example, some products contain ingredients that promote cell turnover, while others address acne or wrinkles.
There are thousands of brands out there claiming to offer the best skincare solutions. How do you know which ones are worth buying? The answer lies in understanding the basics of skincare.
It's important to start off with a good foundation. This includes choosing the right products for your skin type, knowing how to apply them properly, and using them correctly over time. Once you master these three steps, you'll be able to create a personalized skincare routine that fits your lifestyle and budget.
Skincare Routine Order 101: Your Official Guide To Applying Products
The most important thing about skincare isn't what you put on it; it's how you apply it. In fact, the best skincare routine starts with layering products correctly. If you're having trouble getting a perfect application, then we've got some tips for you. We asked dermatologist Dr. Elizabeth Tanzi, founder of Dr. Tanzi Skincare, to give us her expert advice on how to layer like a pro. Here are her five essential steps to creating the perfect skincare routine.
Step One: Cleanse
Start with cleansing. "Cleansing is key," says Dr. Tanzi. "If you don't cleanse properly, everything else won't matter." She recommends using a gentle cleanser that doesn't strip your face of natural oils, such as a foaming cleanser. You want to avoid harsh ingredients like alcohol because they'll dry out your skin.
Step Two: Exfoliate
Next, exfoliate. This step helps to slough off dead skin cells and reveal smoother, healthier skin underneath. For optimal exfoliation, use a microbead facial scrub. Microbeads are tiny beads that gently massage away dead skin cells while providing a deep pore cleaning effect. They're great for sensitive skin types.
Step Three: Tone
The tone is next. Using a toner is crucial because it hydrates your skin and prepares it for moisturizer. A good one contains salicylic acid, which dissolves excess dirt and impurities, and glycolic acid, which helps to brighten dull skin.
See also
1. Cleanser
The best way to cleanse your face is with a gentle cleanser. This helps you avoid stripping away your natural oils, which could cause dryness and irritation. A good cleanser should gently wash off makeup without irritating your skin. It should also help prevent acne breakouts. "2. Moisturizer"
Moisturizers are essential for keeping your skin hydrated. They're especially important during the winter months when your skin tends to become drier due to cold weather. Look for one that contains sunscreen to protect against sun damage. "3. Exfoliator"
Exfoliators help slough off dead skin cells and unclog pores. Use exfoliators once or twice per week depending on how often you use makeup. If you wear heavy eye makeup, you might need to do it every day. "4. Toner"
Toning removes excess oil and impurities while replenishing moisture levels. Choose toners based on your skin type. For oily skin, look for ones that contain salicylic acid. For combination skin, opt for those containing glycolic acid. For normal/dry skin, try ones that contain alpha hydroxy acids. "5. Face Mask"
Face masks are great for cleansing and hydrating your skin. To make sure you choose a mask that works well for your skin type, read the ingredients list carefully. Some masks can irritate sensitive skin. Others can strip away vital nutrients. Make sure you test out a few different kinds before committing to a full-face treatment.
3. Serum
Serums are great for treating certain types of skin problems like acne or redness. They're also good for general skin health because they contain ingredients designed to help keep your skin looking healthy.
There are many different kinds of serum out there, so choose carefully based on what you want it to do for your skin. For example, some serums work best for oily skin while others are best for dry skin. Some are meant to treat specific conditions such as acne or wrinkles. Others are just meant to make your skin look healthier overall.
5. Moisturizer & SPF
A moisturizer with SPF prevents your skin from the damaging effect of the sun. Vitamin C helps prevent wrinkles, fine lines, and discoloration. This product is formulated with Vitamin C to help fight against free radicals and environmental pollutants that cause premature aging.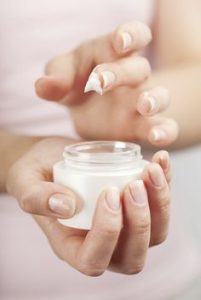 Double Cleanse
Double cleansing removes makeup and other traces of dirt from your face without stripping it of moisture. You can use cleansers designed specifically for double cleansing like Dr. Brandt Cleansing Oil ($32), Clarisonic Mia 2 ($250), and SkinCeuticals Deep Pore Clearing Facial Wash ($25).
Exfoliate twice per week
Exfoliating once every seven days helps slough off dead cells and unclog pores while giving your skin a healthy glow. Try using a scrubby exfoliator like the Garnier Fructis Microdermabrasion Scrub ($10) to achieve this effect.
Use a moisturizer
Moisturizing twice weekly keeps your skin hydrated and plump, preventing dryness and flaking. Look for a lightweight formula such as the Clinique Even Better Moisture Lotion SPF 30 ($15) or Neutrogena Ultra Sheer Dry Touch Sunblock Broad Spectrum SPF 50 ($6).
Follow up with sunscreen
Sunscreen protects against UV rays that cause premature aging and wrinkles. Apply a broad spectrum product daily to protect your skin from sun damage. Try the Nivea Daily Face Protection SPF 20+ Cream ($5).
2. Toner
Toners are used to cleanse the face and help prepare it for makeup application. They're usually alcohol-free and contain ingredients like glycerin, aloe vera, witch hazel, and/or tea tree oil. Glycerin helps moisturize the skin while aloe vera works as a natural astringent. Witch hazel contains salicylic acid to exfoliate dead skin cells, while tea tree oil acts as a disinfectant and anti-inflammatory agent.
3. Essences, Serums, or Concentrates
Essences are thicker than serums and concentrate. They contain more active ingredients per ounce than either of those products. You use essences to treat specific areas such as acne, wrinkles, fine lines, and sun damage. Serums are thinner than essences and can be used to address everything from dry skin to oily skin. Serums are great for treating the whole face. Concentrate formulas are thicker than both essences and serums. You apply them directly to the problem area.
4. Eye Cream
Apply an eye cream before applying a night moisturizer. If you don't use one, it could cause breakouts.
Pink Lotus Extract helps increase skin elastin and firming collagen production. It also contains essential fatty acids like linoleic acid and palmitic acid, which help keep skin hydrated and supple.
This product is suitable for all types of skin.
5. Treatments or Retinol
A lot of people use retinoids such as tretinoin (Retin-a), adapalene (Differin) and tazarotene (Tazorac). These are prescription drugs used to treat acne. They work by reducing the amount of oil produced by sebaceous glands. This reduces the number of bacteria living on your skin. If you take too much, though, it could cause side effects like dryness, peeling and redness.
Exfoliating helps remove dead cells and unclog pores. You can do this every few days. Some exfoliators contain chemicals that irritate the skin. Make sure you wash your hands well afterwards.
If you want to try something natural, look into tea tree oil. Tea tree oil contains antibacterial properties that help clear up pimples. Apply it directly to affected areas twice a day.
6. Moisturizer or Night Cream.
Your skin repairs itself at night—and it does so better when you sleep. So, why do we wake up looking like we just rolled out of bed? As our bodies rest, our skin goes into repair mode. This process happens naturally during the day, but it takes longer at night because there are fewer blood vessels and less oxygen flowing around your body. When you wake up, your skin needs extra help to look good again.
Moisturizers and night creams work together to keep your skin healthy. They both contain ingredients that protect against environmental damage, such as sunburn, while helping maintain moisture levels. You might think that a thick moisturizer would make your makeup run, but most products actually absorb into the skin rather than sit on top of it. If you use too much product, however, you could end up with dry patches. A moisturizer or night cream works best when used sparingly.
When choosing a moisturizer or night cream, consider how often you apply it. For example, if you wear makeup every day, you'll want to choose one with sunscreen built-in. And if you're prone to acne breakouts, you might find that a gentle formula is enough to prevent future problems.
7. Face Oil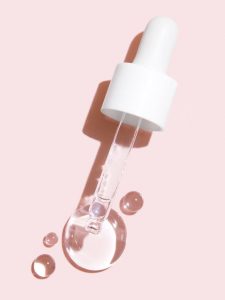 Facial oils are occlusive (moisturizing) products that help keep moisture trapped inside the skin. They are meant to be used after other products, like creams or serums. These oils can be thick or thin, depending on what you want out of them. If you're looking for something light, look no further than coconut oil. This product helps lock in moisture while keeping your face hydrated. Coconut oil is great because it doesn't clog pores, and it works well under makeup.
If you want a thicker oil, try olive oil. Olive oil contains antioxidants and vitamin E, both of which work together to protect against free radicals. You'll find that olive oil feels heavier on your skin than coconut oil does, though, so use sparingly.
Another option is argan oil. This oil has been touted for its anti-aging properties, and it's rich in fatty acids and vitamins. It's usually sold in small jars, making it easy to apply directly to your skin.
8. Lip Balm
The beauty industry is always looking for ways to improve our appearance, and one way we do it is by moisturizing. Lips are very sensitive to dryness, so keeping them hydrated is essential. Most people don't realize how important it is to keep their lips moist during sleep. If you're like most people, you probably use a lip balm every night, but did you know that there are some things you can do to make sure your lips look great even without a product? Here are eight tips to help you achieve kissable lips.
Keep your lips soft and smooth
When your lips are chapped or cracked, it makes them feel rough and uncomfortable. To prevent this, exfoliate your lips regularly, especially around the mouth area. Use a gentle scrub such as sugar scrubs or salt scrubs to gently cleanse your lips. You can also try using a toothbrush dipped in warm water and brushing away dead skin cells. This helps to soften the texture of your lips.
Protect your lips from sun damage
Sunlight causes wrinkles and fine lines to form on the surface of your lips, making them look older than they really are. When you go outside, wear sunscreen with SPF 30 or above to protect your lips from UV rays.
Eat foods rich in vitamin A
Vitamin A is known for its anti-aging properties, and it works wonders on your lips. Foods high in Vitamin A include carrots, sweet potatoes, cantaloupe, spinach, broccoli, kale, tomatoes, mangoes, peaches, apricots, pears, and eggs.
A Final Word…
The beauty industry is constantly evolving, and it seems like every few months we hear about another new trend. This month, I want to talk about one of my favorite trends — the "no-makeup look."
I've been seeing a lot of people posting photos of themselves without makeup lately, and while I love seeing women embracing their natural selves, I don't think everyone needs to do it.
So what are some ways you can make sure you're doing everything possible to protect your skin? Let me break down three things you can do to help ensure your skin stays healthy and beautiful.
Use a sunscreen
Sunscreen is essential for protecting against sun damage. If you're going out during the summer, use a broad spectrum SPF 30+ sunscreen. You can find great options at drugstores and department stores.
Keep your eyes moisturized
Moisturizing your eyelids helps prevent dryness, irritation, and dark circles under your eyes. Look for a lightweight gel formula that won't clog pores.