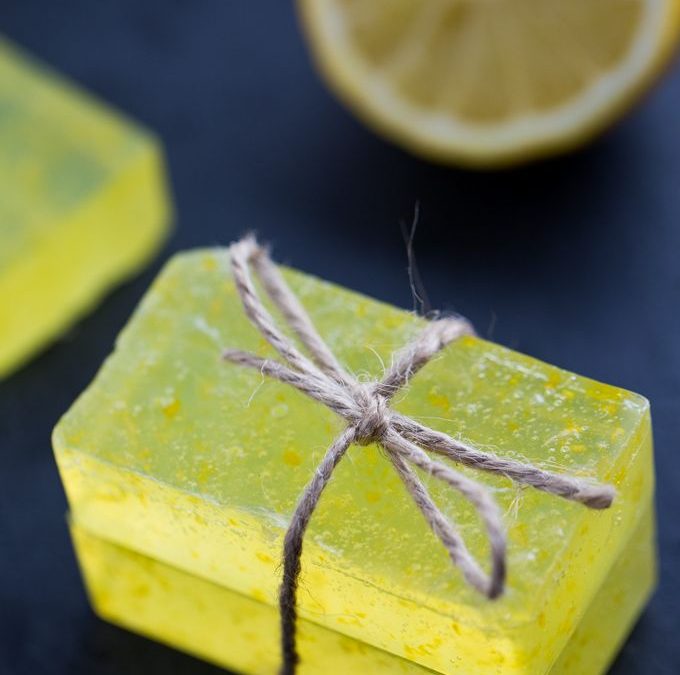 These sweet and greedy lemon soap bars are easy to make and ideal to give to loved ones.
You need :
– 1 and a half cups of goat's milk or shea butter soap (cut into small cubes).
– 4-6 drops of lemon essential oil
– Dried zest of 3 or 4 lemons
Production :
– Melt the soap in the microwave in a glass bowl for one minute (in 30-second intervals).
– Add an additional 15 to 30 seconds if necessary until the soap melts completely.
– Now add the essential oil and lemon zest and mix well.
– Pour the mixture into molds and let harden for a few hours.
– Unmold and voila!
Related posts