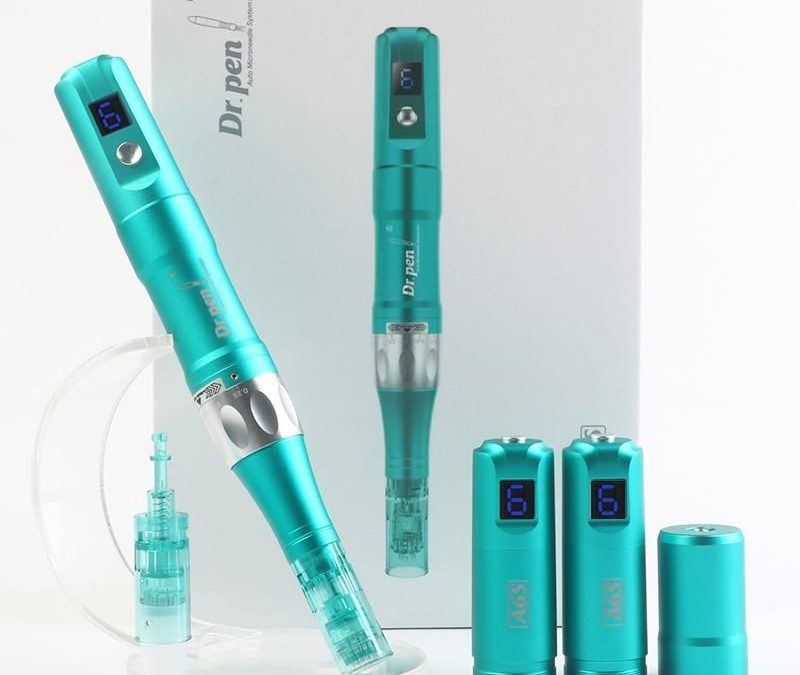 Anyone who has kept abreast of the anti-aging beauty tips of the stars could not miss this new anti-aging technique. Microneedling is praised by many stars, including Courteney Cox who preferred this method to cosmetic surgery. But what exactly does this technique consist of, which promises youthful and unified skin from the first session?
Coming from across the Channel, micro needling simply means micro-needles: a roller made of micro-perforations in the skin thus causing its regeneration. We therefore naturally stimulate the epidermis which will create collagen and allow the elimination of dead skin with which it is saturated. This is a completely natural technique because it is mechanical. Find out how to set up this protocol and every detail of microneedling.
Does microneedling hurt?
Microneedling doesn't hurt, but there are several possible procedures. Depending on which one you choose, the sensations may vary, and some are less pleasant than others. In the case of manual micro needling, there is no pain or discomfort. Microneedling associated with a radiofrequency device can be a nuisance.
Depending on the sensitivity of the person receiving it, it may tingle or even annoy, but there is no pain. It was still an unpleasant moment, but the duration made it quite tolerable.
Which cream after microneedling?
The micro-needling technique consists of micro-perforating the skin, so it is essential to apply treatment after the session. Prefer a repairing treatment, for example, based on calendula and disinfectant, we think in particular of essential oils of tea tree or lavender.
You can also enjoy a rich cream with restorative powers made from shea butter. It is not uncommon for professionals who perform micro-needling to recommend products available in their salons or practices. Don't hesitate to ask them for advice. Each micro-needling session is unique, so they will know how to direct you to the ideal product for you.
Which needle for microneedling?
If you are doing micro-needling at home using a dedicated device, then it is essential to choose the size of the needles according to the area to be treated. In places where the skin is thin, for example, around the eyes, the mouth, prefer a 36 point head. For places where the skin is thick or for the rest of the body, you can choose the 12 point head. If your skin is loaded with keratin, prefer the 9-point head.
How does a micro-needling session take place?
If you opt for a session with a professional, which we recommend, the session takes place according to a specific process. First, there will be a skin diagnosis to establish your needs, the number of needles to apply, and the depth of the treatment. Then your skin will be cleansed and a peel will be performed. Now is the time for micro-perforations; don't worry, it goes quickly.
Our favorite moment follows, a treatment composed of serum, vitamins, or hyaluronic acid that will penetrate the skin and thus improve its suppleness, radiance, and deep hydration. After the session, which lasts 20 to 30 minutes, a soothing mask is applied to calm and regenerate the skin.
Which product to use for microneedling?
The most popular product when microneedling is, of course, is hyaluronic acid. When the skin is perforated, care is injected into it that will nourish it in depth. Hyaluronic acid has the advantage of being complete, it stimulates collagen, renews cells, smoothes fine lines … a real benefactor!
Related posts