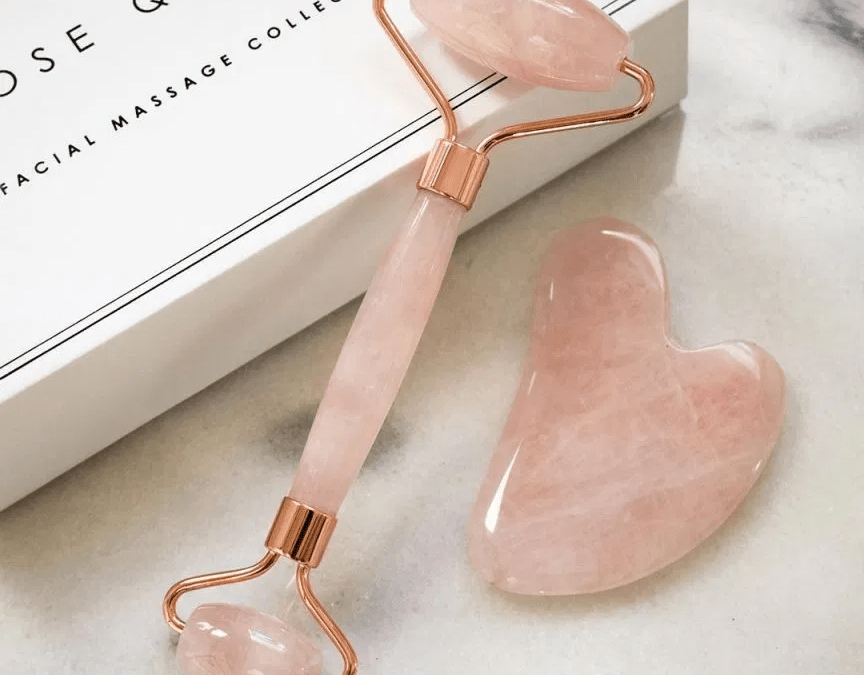 Jade massage roller
Manel, 4 months ago
0
1 min

read
32
Tight, smooth, and healthy skin every day? The Jade Massage Roller is a natural Japanese alternative to Botox.
Using the Jade massage roller
The massage should preferably be performed on cleansed skin. We especially recommend applying it with oil (for example, argan tree, jojoba), which will provide a smooth glide, and absorption of the active ingredients of the massage oil, which will be introduced into the deeper layers of the epidermis.
Make movements from the inside to the outside of the face and from the bottom to the top, acting against the force of gravity.
Tips for using the massage roller
Avoid contact of the metal part of the roller with water.
After massaging, the roller should be washed with a damp cloth or cotton swab.
It is recommended to leave the jade massage roller for a few weeks in the sun in order to preserve the properties of the stone.
Proprieties of Jade
Jade is a 100% natural stone
It has a strong relaxing effect
It calms and harmonizes the body
It reduces dilated capillaries
It improves the digestive system and suppresses hunger
It promotes fertility
The effects of this Jade stone Massage roller :
The cold of the stone reduces swelling and bags under the eyes
Stimulates collagen and elastin fibers
Improves skin elasticity
Acts in a detoxifying manner
Reduces wrinkles
Accelerates cell renewal
Stimulates the production of collagen and elastin
Reduces swelling and wrinkles on the face and under the eyes
Detoxifies
Brightens the skin
Relaxing effect
Manel
An avid Beauty Lover and a passionate writer. she enjoys reading, among other things, and is seeking new experiences within the realm of the beauty industry.
Related posts