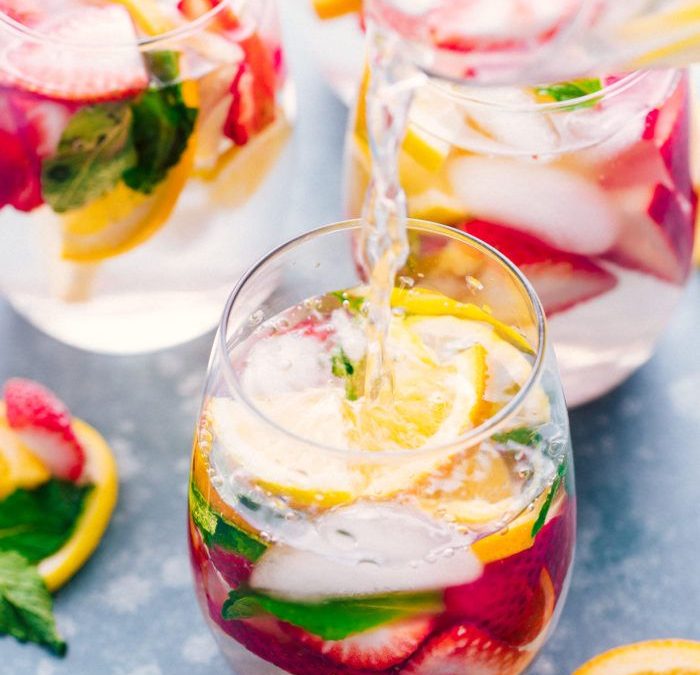 How to make detox water?
What exactly is "detox water"? In fact, it is naturally flavored water with the addition of fruits or vegetables, fresh herbs, lemon, or even spices. A drink that could not be more healthy (it's water!) Which has the advantage of being pleasantly scented and which advantageously replaces sodas and other colas. Good for your health, exquisite on the palate, and extremely refreshing, detox water, you can't do without it!
What ingredients to put in your detox water?
In fact, this drink only has benefits. Besides its thirst-quenching and hydrating aspect (it's still just water!) It can be perfumed with just about anything and everything. Strawberries and basil for a fruity herbaceous delight, lemon, and ginger for an invigorating drink, raspberries, and mint for a shot of freshness, but also cucumber and lime, peaches and verbena, or more fennel with rosemary. The associations are multiple and endless.
The method of preparing detox water
The level of skill, could not be simpler. After cutting fruit and/or vegetables into pieces, slip them into a large pitcher of filtered water. Add fresh herbs such as basil, parsley, rosemary, thyme, dill, or spices such as ginger, cinnamon, or even vanilla. Then, let infuse at least 30 minutes before enjoying. Good to know, the more you cut an ingredient finely, the more its taste is released, so leave large pieces of strawberries in your detox water, it's beautiful on Instagram, but in the kitchen, we slice them finely so that the fruits and vegetables emit maximum taste.
Does detox water make you lose weight?
We will not reveal anything by saying that unfortunately, we will not lose weight by drinking detox water! On the other hand, if the detox water is consumed instead of a soda or a cocktail made from fruit juice, which is highly caloric and rich in sugar, then the detox water will have a beneficial effect on the waistline. . In addition, its moisturizing effect can only do good for our whole organism. But we say it and we like to repeat to ourselves: it's still water! That being said, detox water is still a great option for those who sometimes find it difficult to consume their 1.5 liters of water daily and still need to add syrup to it to get it through. In any case, detox water (like water for that matter) remains the best option to accompany a slimming diet.
The shelf life of detox water
You can keep the detox water for two days in the fridge without any worries. On the other hand, do not forget to filter it before reserving it in the fridge. While the herbs and spices will remain intact, this will not be the case with strawberries, which may disintegrate after a while. The best thing about preparing detox water is to prepare a reasonable amount of it that can be consumed over a day or two. The fresher the better!
For these reasons and more, here are 8 inspiring detox water recipes to sip on sunny days.
Intense and slightly bitter detox water thanks to the grapefruit.
All summer is in this verbena peach detox water.
The presence of honey and vanilla perfectly softens this detox water.
Vegetables and rosemary bring the right dose of freshness to this detox water.
The good idea of this recipe? The rosebuds pleasantly scent the drink.
Strawberry basil detox water
Infuse a few basil leaves with red and sweet strawberries, and you're good to go!
Orange vanilla detox water
To make your taste buds travel, we infuse pieces of orange with vanilla.
Well seen the idea of combining energetic lemon rich in vitamin C, with thyme to refresh yourself with indulgence, guaranteed without added sugar.
Related posts