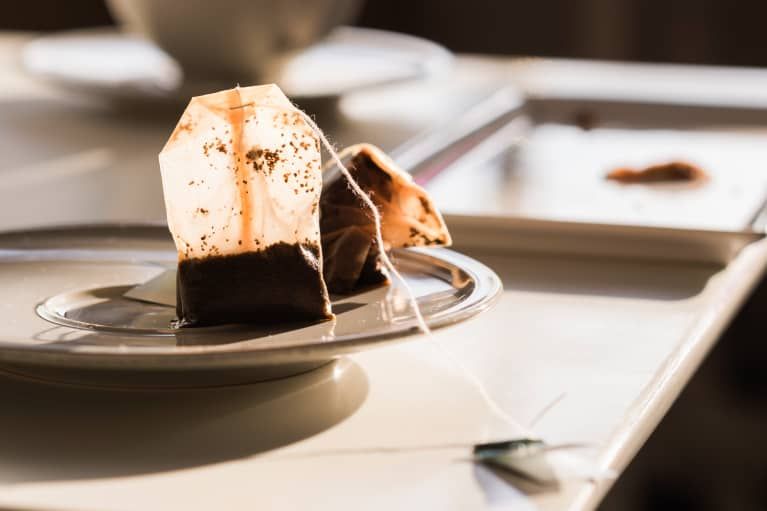 Dark circles can appear for many reasons. They can be due to a lack of sleep, allergies or even just genetics. But anyway, having dark circles makes you look tired and, often, older. Unfortunately, concealer correctors are often far from natural … To treat this problem, it is better to use the good old homemade recipes that we are going to give you.
1. Teabags
are an anti-darkening remedy as old as the world! Obviously, you will have to let them infuse first. Then let them cool. You can use them cold or at room temperature. Place a bag on each eye. You can put an eye mask on top to apply a little more pressure. Let stand for about 5 minutes. Repeat this several times a week for the best results.
2. Olive oil and lemon juice
Olive oil is an ingredient that naturally tightens the skin. You can use it day or night. Lemon juice is known for its antibacterial properties. So mix a few drops with the olive oil. It's even better to use this mixture at night, as it can tingle a bit. Apply it to your dark circles and wash your face when you wake up. For more detailed explanations, here is our tip on the subject.
3. Nutmeg
It can work very well to reduce dark circles. Besides, she smells good. Crush fresh nuts or buy them straight into powder. Mix a teaspoon with water or milk to make a paste. Apply the paste under your eyes for about 20 minutes. Then rinse with warm water. You can use it every day or several times a week.
4. Turmeric and pineapple
Mix in a blender 3 teaspoons of turmeric with 1 teaspoon of chopped pineapple. Then apply the mixture to your dark circles for 10 minutes. If you feel it irritating, rinse it off immediately. The enzymes and vitamin C will cleanse and brighten the skin. Clean up immediately after 10 minutes. Do this every day until the first results appear.
5. Mint leaves
Crush fresh mint leaves and place them on a cotton pad. Leave on your dark circles for about 20 minutes. Rinse.
Mint leaves will help deflate your eyes and make dark circles disappear. Do this every day, knowing that it only takes 3 weeks to see the first results.
Buying dark circles creams can quickly become a hole in your budget. In addition, you might be allergic to some of the chemical ingredients they contain. And finally, you will pay a lot of money for an amount that will last you a month.
Related posts