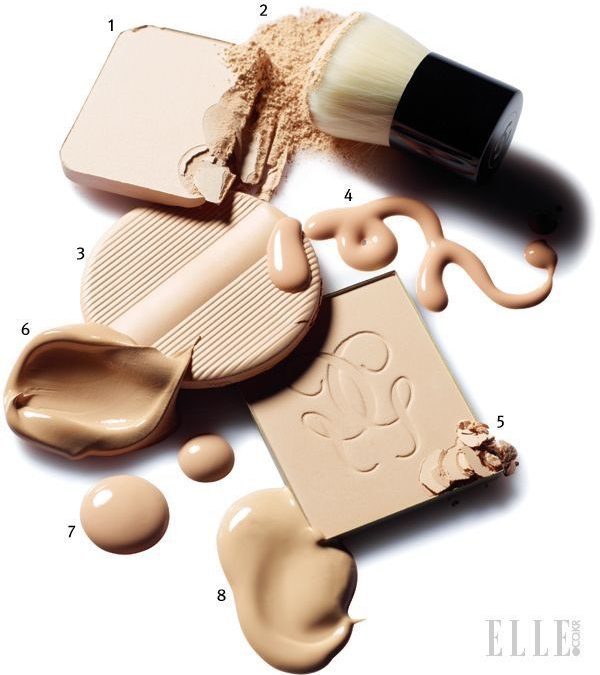 While finding the right foundation is sometimes complex, mastering the art of applying this cosmetic is also important. How to apply your foundation properly to avoid the plaster effect on the face and display a radiant complexion? We give you all the keys for top results.
How to choose a foundation?
Before you move on to applying foundation, make sure you've headed for the right product. Indeed, the foundation must match the natural skin tone of the wearer. Can you imagine having your face one color and the skin on your hands and neck another? Not great. Fortunately, more and more cosmetic brands are making their foundation lines offer enough shades that we can all find the one that will best match our natural skin tone.
But the shade of the foundation is not the only criterion to take into account in choosing the right product. Your skin type can also influence you. Thus, oily skin will prefer a fluid foundation or a powder to camouflage imperfections and obtain a uniform result, while dry skin will rather go for a cream foundation to moisturize and avoid too covering formulas or mineral powders that dry up.
Prepare your skin well before applying foundation
Before applying makeup to your complexion, you must prepare your skin. There is no question of applying your foundation before cleaning your skin a little, moisturizing it well, and correcting the small imperfections it presents (pimples, redness, dark circles).
Regular exfoliation helps refine the skin texture by removing dead cells. This gesture guarantees a better hold of your complexion product and offers better uniformity. To cleanse your skin without damaging it, use gentle formulas with apricot kernel powder or jojoba seeds, for example.
Cleanse your face with a make-up removing or cleansing lotion before applying the product. This small gesture is essential to free the pores of the skin of the remaining impurities. Here again, just like with your foundation, you choose a product suited to your skin type. For example, girls with oily skin will opt for a mattifying cleansing lotion while those with dry skin will prefer a very gentle lotion to avoid tightness.
Moisturize your skin, an essential step before applying your foundation. This makes make-up hold better and installation is easier. We are careful to choose a treatment that matches our skin type to prepare it as best as possible before the make-up step. But don't forget to check that your moisturizer will not react badly with your foundation. For example, it is better to avoid combining the cream with an oily base and a fluid foundation, otherwise, you will see the second fluff.
A concealer or a green base can hide imperfections before leveling your foundation on the face. So, to correct bluish circles, choose an orange corrector. If you have gray circles, prefer a pink concealer. And if you have small redness, you will need a green corrector to cover it up.
Comment appliquer son fond de teint ?
You've got the right foundation, you've prepared your skin right. Now it's time to apply your foundation. Start by warming it up in the palm of your hand to make it easier to apply. You can do this with a damp sponge, which allows for an even and precise spread of the material over the entire face.
Avoid applying too thick a layer on the face so as not to suffocate the skin. And keep in mind that this is also not a good solution if you are trying to cover up your imperfections. Prefer the use of a corrector as explained above. Start by applying your foundation to the middle area of the face (chin, cheeks, forehead) then spread the material delicately from the inside to the outside of the face, from top to bottom. Blend the product at the hairline, eyebrows, at the base of the ears, and on the sides of the nose. Finish by applying a loose powder with a brush on the different areas of the face, patting it down. The idea is to set without moving the foundation. Here you are with a superb complexion!
Some essential advice to properly make up your complexion
Always test your foundation before buying it!
Apply it on perfectly cleansed skin and after applying day cream.
Finish by applying a powder that will set the foundation, facilitate the application of other eyeshadows and provide a silky, velvety, and mat feel.
In winter, or under neon light, prefer a foundation with a touch of pink.
In summer, choose a sandy beige, which will reveal your radiance under the rays of the sun.
Do not force the foundation in case of imperfections, prefer a corrector that will provide better results.
Related posts