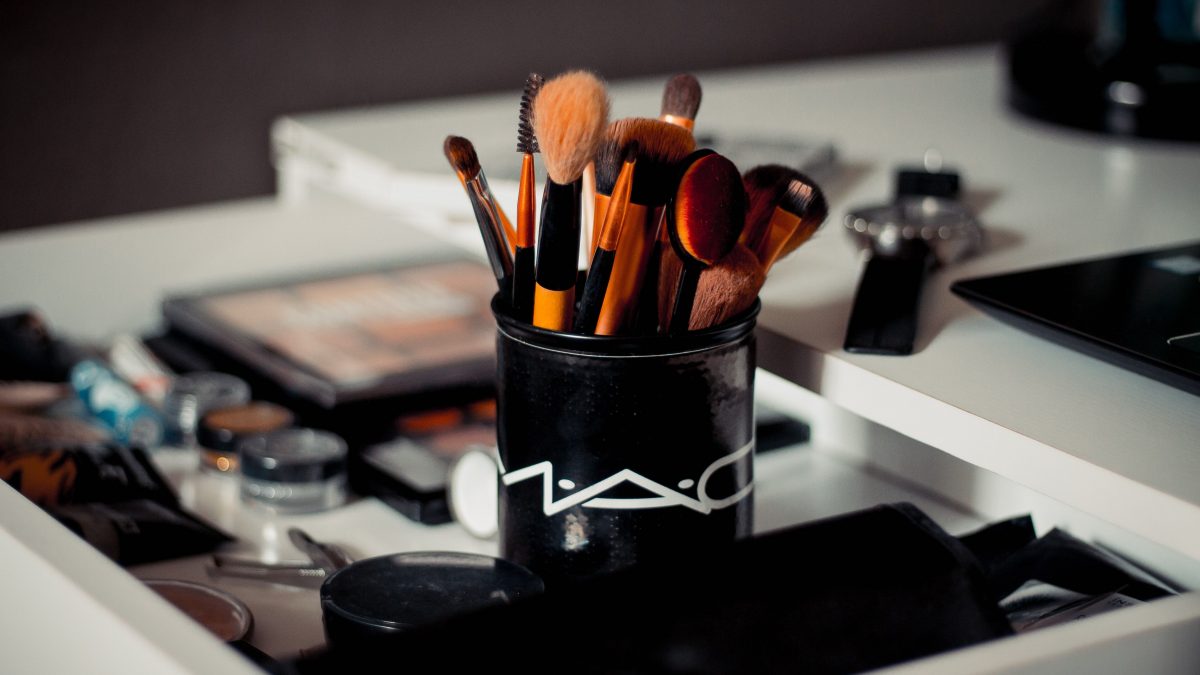 Long neglected, black skin now has specific products at its disposal to enhance it. Because they are often combination or oily, they need daily care and a suitable foundation for a zero-defect base. All that remains is to have fun with the flashy and fluorescent colors that will delight black skin.
Daily care
Often dry on the body, the black skin is mixed or even oily on the face. To regulate the production of sebum, only one remedy: special daily care for oily skin. This first involves exfoliation (one to two per week) to cleanse the skin. For mattified skin, the clay mask is ideal. Finally, do not forget to remove makeup (morning and evening) to display a clean face. Good hygiene is the basis for successful black skin makeup.
Black skin makeup: a perfect complexion
To display a complexion worthy of a star on the red carpet, there are a few good things to do.
Before applying your black skin makeup, do not forget to moisturize your skin with a mattifying cream. The skin, even oily, needs water to keep all its suppleness and elasticity. Choose an "oil free" cream, so as not to oil the skin.
The problem with dark skin makeup is that it tends to be absorbed and taper. To avoid this, apply a neutral base. It will improve the hold of the make-up.
The choice of foundation is essential. If you have oily skin, opt for a fluid foundation or mousse, which covers without suffocating the skin. To find your shade, the best is to test it not on the back of the hand or in the palm of the wrist but on the jawbone. Spread it with a sponge, then apply a little loose powder with the brush to fix the black skin makeup.
If you have imperfections to hide (scars, pimples …), use a corrective pencil.
Black skin suffers from one exception: on it, the foundation oxidizes at high speed. As a result, you risk ending up with a darkened face and demarcations on the neck. For luminous black skin makeup, use this makeup artist's tip: start by applying a foundation in a lighter tone to the T-zone of the face (forehead, nose, cheekbones, chin). Don't panic, the color that seems too light to you at first glance will literally blend into your skin tone in 10 minutes. Make up the rest of your face with a foundation in the same tone as your skin tone and harmonize everything using a sponge.
sensual mouth
To sublimate your lips, you can choose to stay natural and apply a transparent or iridescent gloss (in pink or apricot tones) or play it downright vamp with a very red mouth. Flashy colors stand out well on black skin, so this is your chance to have fun!
A drawn look
If you have brown eyes, you can afford anything from green and blue to brown, fuchsia, and black for a flirty smoky eye. Arm yourself with a pencil or an eyeliner to emphasize your eyes.
The makeup artist's trick
As black skin tends to be oily and to shine, finish your make-up with a veil of loose powder to set and make your make-up last.
For perfect skin, find our beauty tips in our special black skin facial care file.
Related posts